For the first time when illustrating a red carpet event, I've chosen not to draw my favourite looks from the event, opting rather to go with the girl squad of the worlds biggest it-girl of the moment: Taylor Swift.
Over the past couple of years Taylor Swift has gone from curly-haired country girl to show stopping superstar. This change can be seen through a development in her musical style, as well as in her seemingly endless accumulation of super-celeb friends. Swift has been growing her squad constantly, making connections with notable personalities from the film, music and modelling worlds. A significant number of these companions can be seen in her Bad Blood music video, released earlier this year.
It was for this video that Swift won her first 'Moonman' award for Video of the Year at this years MTV Video Music Awards, in addition to three other awards.
Many of Taylor's friends that were featured in the video accompanied her on the red carpet at the VMAs, and it was the photos of this incredible group of women that inspired my illustrations this year. Talk about an influential posse!


18 year old Hailee Steinfeld is making big breaks, with a blossoming career as a singer, model and actress; claiming roles in films as large as Pitch Perfect. Simply stunning in pure white Stella McCartney at the VMAs, Hailee finished off this look with the perfect gold accessories. (BELOW)

Actress and singer Selena Gomez has long been apart of Taylor's squad and looked far less baby-faced than usual in the Bad Blood video (which features a lot of Chromat clothing, featured in my last blog post).
She stuck to the black colour scheme at the VMAs, sheathed in full length Calvin Klein Dress. (BELOW)


Actress, singer and model Serayah looked amazing in this shredded white dress from Herve Leger by Max Azria, I love the contrast and the movement in the outfit, and she accessorised perfectly with her gladiator shoes and fierce high-pony. (BELOW)


Actress Mariska Hargitay, most well-known for her role in TV show Law and Order, wore a simple black jumpsuit (oops it looks like a dress, I know) by Stella McCartney, I feel she played it a bit too safe and could have pulled off something more interesting, a different sleeve length or neckline could've gone a long way. (RIGHT)

Lily Aldridge, another Victoria's Secret model, showed off exactly how to wear a black dress. The incredibly plunging neckline looked fantastic and not obscene in anyway (benefits of minimal cleavage), and the side cutouts showed off her fantastic figure. Following the beach-hair trend with her ombre waves she was absolutely one of the best-dressed at the VMAs.
(BELOW)

Overall this group of women made for an interesting range of drawing subjects, it'll be interesting to see who joins Taylor's squad next.
I deferred from my InDesign layout this time around, as I found it didn't work to well when viewed on a phone. I've included some progress/behind the scenes snaps below, as well as the original image.

At the start of the squad we have supermodel Gigi Hadid, absolutely stunning in marigold Emilia Wickstead. A classically shaped gown with an interesting take added with the full length split and interior leotard attached. She shows off a prevalent trend of the VMAs with her slicked back locks, adding a summertime feel with her golden skin. (LEFT)

Next we have another model, Martha Hunt of Victoria's Secret renown, casual elegance with beachy waves in her dark blond hair and sequined Georges Chakra mini dress. I particularly love the short sheer sleeves and angular cutout. Her laced up stilettos are very on trend, too. (BELOW)

Here we have my all-time favourite celebrity, Cara Delevingne. A super successful British model who is now breaking into the film industry, Cara shows off her quirky style and long legs in a spangled, fringed mini dress by Saint Laurent. A combination of styles I wouldn't expect to work, yet I actually love it!
She accessorised with the shoes that have been seen on every red carpet for the last year - the Nudist sandal by Stuart Weitzman. (ABOVE)

Now we come to the leading lady, Miss Taylor Swift, who made quite the statement in this unusual outfit by UK brand Ashish. I feel the only way to make sequined rainbow houndstooth tracksuit pants and a match crop top work, is to have abs like Taylor, it takes serious guts (lol..sorry) to go out in an outfit like this. So good work Taylor. She chose great shoes though, Christian Louboutin is always a massive win in my books. (BELOW)

Karlie Kloss (a previous V.S. model - you think two would be enough) was the final member of the Swift Squad to attend the VMAs with Taylor and co.
She and Gigi provided the much needed pops of colour to spice up the group, Karlie chose a simple orange Louis Vuitton gown with gold hardware accents and strappy gold flat sandals (yet still managed to tower over everyone).
The overall effect was one of laid-back summery style.
(BELOW)
---
Hope you enjoyed this post, I'm working on some interesting collaborations and projects now, so will post about those soon!

Meg x

Powered by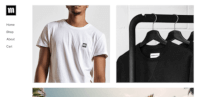 Create your own unique website with customizable templates.