Halloween is always an exciting and inspiring time for me, endless costume possibilities and having some fun with friends. I was working last night and unfortunately wasn't able to dress up myself, so I made some illustrations of a few costumed characters, which was nearly as much fun.
With all of these sketches I went back to my original style (rather than what I've been doing at uni), though I've definitely been influenced by the work I've been doing at college, and really feel like I've improved and that my drawing is evolving. Hope you enjoy!


Supergirl is one of my favourite comic book characters, and my most overused costume (I've made at least three versions of her outfit, and worn them as many times, if not more), so it made sense to sketch this strong, blonde heroine.
I wanted to sketch a more traditional Halloween costume/character, so chose to do a witch. This green skinned lady is my version of Elphaba from Wicked, ie the Wicked Witch in The Wizard of Oz. I enjoyed adding some modern touches to her outfit - the sheer skirt, strappy bodice and killer pumps.
Another traditional Halloween costume is a vampire; rather than taking the Dracula or Twilight approach I drew my favourite character from True Blood - Pam De Beaufort - who has fantastic, seductive burlesque/high fashion style that always incorporates great shoes and something a little (lot) provocative. Also she's hilarious. I was very happy with this illustration, I felt I captured her face better than other celebrities I've drawn in the past.

So I had a lot of fun taking a break from my uni sketches to do these, now I need to find another excuse to draw characters... I think theres a Game of Thrones post coming soon...
Hope you all had a great Halloween!

Meg x
Powered by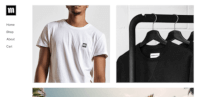 Create your own unique website with customizable templates.