The Oscars were a few weeks ago, and the red carpet had some truly stunning fashions on display. These were my favourites this year; a range of elegant and flattering designs in beautiful colours and fabrics.
Jessica Chastain wore a stunning (and somewhat revealing) midnight blue number by Givenchy. It showed off her assets while maintaining class and beautifully complemented the colour of her hair. I thought the use of a cowl neckline over the glittering under-bodice was fantastic.

I LOVED Rosamund Pike's red lace gown, also by Givenchy. The bustline was interesting, with its scalloped edges, and the lace and colour were both exquisite. The belt and plain fabric used at the waist nicely broke it up. Her hair and make-up was also flawless. A definite favourite of mine!

Anna Kendrick wore a gorgeous peach dress by Thakoon, it fell softly and elegantly while the structuring and halter techniques used in the top added a modern twist, baring a little flesh and creating a lovely halter-neck style.
Her hair was beautiful too, a soft, tousled up-do.

Zoe Saldana's satin Versace number was perfectly fitted to show off her figure, the intricate folds and draping in all the right places. I liked the simplicity of the bodice, with the structural boning-like features showing through, as it nicely balanced the elegant drape of the skirt. Beautiful.

Rita Ora looked incredible in this blue/black Marchesa dress. It was very structured through to the knees, then flared out in a beautiful train.
The stand out features were the stiff folds of fabric at the bust, which revealed ornate gold fabric, that looked somewhere between lace and gilded metalwork. A matching piece of gold emphasised her waist, and intricate earrings completed the look.
Her sleek hair and minimal makeup perfectly showed off the beautiful dress, allowing its details and intricacies to shine.



I'll be taking a break from award shows and red carpets now (I intend to at least!) and focusing on personal events and fashion, the runway shows from earlier this year and whatever else catches my fancy!

As usual the original looks can be seen below :)

Meg x


Powered by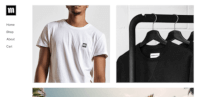 Create your own unique website with customizable templates.